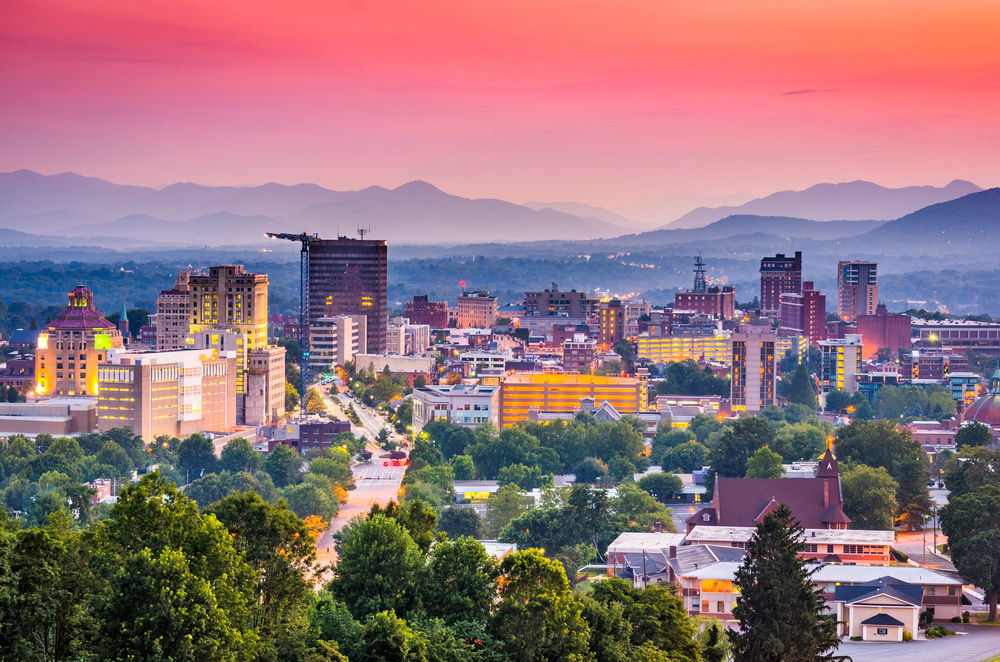 Delta-8 THC has become one of the hottest hemp-derived products on the market. Hemp-derived delta-8 provides a way for consumers to get some of the benefits of regular THC without any of the overwhelming side effects. Fortunately, the 2018 federal Farm Bill legalized delta-8 when it removed hemp from the controlled substances list.
Although hemp-derived delta-8 is federally legal, some states prohibit the compound. If you reside in the Tar Heel State, you're probably wondering if delta-8 is permitted where you live. We've checked the facts, and we have some good news for you. Hemp-derived delta-8 products are legal in North Carolina.
Federal Delta-8 Regulations
Industrial hemp and hemp-derived compounds became federally legal when Congress passed the Agricultural Improvement Act of 2018, also known as the "Farm Bill." The Act officially removed hemp and hemp-derived products containing less than .3% delta-9 THC from the definition of "marijuana" found in the list of federally controlled substances. Compounds such as CBD and delta-8 are federally permitted as long as they come from legal hemp instead of "marijuana" plants, defined as cannabis plants that contain more than .3% delta-9 THC.
North Carolina's Hemp and Delta-8 Laws
North Carolina's Senate Bill 352 revised the state's Controlled Substances Act to conform with federal laws legalizing hemp and hemp-derived compounds, such as CBD and delta-8 THC. The amendment, passed on March 26, 2019, redefined hemp and "marijuana" to mirror federal regulations. The new definitions for hemp and hemp-derived products, included in 90-87 of Section 1, state:
(13a) "Hemp" means the plant Cannabis sativa (L.) and any part of that plant, including the seeds thereof and all derivatives, extracts, cannabinoids, isomers, acids, salts, and salts of isomers, whether growing or not, within a delta-9 THC concentration of three-tenths percent (0.3%) on a dry weight basis.
(13b) "Hemp extract" means an extract from hemp, or a mixture or preparation containing hemp plant material or compounds, within a delta-9 THC concentration of three-tenths percent (0.3%) on a dry weight basis.
(13c) "Hemp product" means any product within a delta-9 THC concentration of three-tenths percent (0.3%) on a dry weight basis derived from, or made by processing hemp plants or plant parts that are prepared in a form available for commercial sale, including, but not limited to, cosmetics, personal care products, food intended for animal or human consumption as approved by the United States Food and Drug Administration or the United States Department of Agriculture, cloth, cordage, fiber, fuel, paint, paper, particleboard, plastics, and any product containing one or more hemp-derived cannabinoids, such as cannabidiol. "Hemp product" does not include smokable hemp.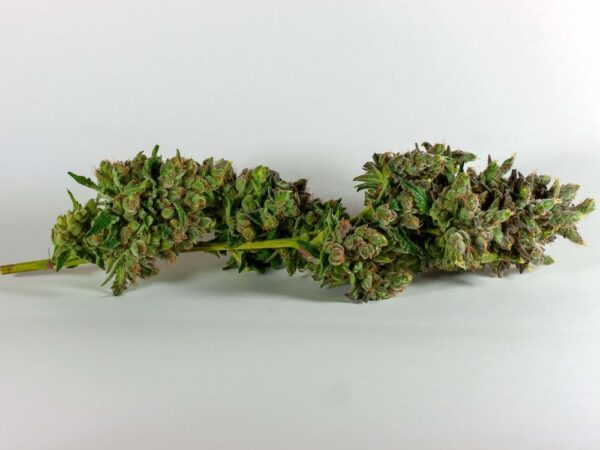 North Carolina's official legal definition of "marijuana" is as follows:
(16) "Marijuana" means all parts of the plant of the genus Cannabis, whether growing or not; the seeds thereof; the resin extracted from any part of such plant; and every compound, manufacture, salt, derivative, mixture, or preparation of such plant, fiber produced from such stalks, oil, or cake made from the seeds of such plant, any other compound, manufacture, salt, derivative, mixture, or preparation of such mature stalks (except the resin extracted therefrom), fiber, oil, or cake, or the sterilized seed of such a plant which is incapable of germination. The term "marijuana" also includes smokable hemp. The term does not include hemp when in the possession, custody, or control of a person who holds a license permitting that person to cultivate or handle hemp; hemp products; or hemp extracts.
Section 6 of the same amendment specifically excluded hemp-derived tetrahydrocannabinols, such as delta-8, from the state's list of Schedule VI controlled substances. North Carolina defines Schedule VI substances as those that have "no currently accepted medical use in the United States, or a relatively low potential for abuse in terms of risk to public health and potential to produce psychic or physiological dependence liability based upon present medical knowledge, or a need for further and continuing study to develop scientific evidence of its pharmacological effects. The following controlled substances are included in this schedule:
Marijuana
Tetrahydrocannabinols, except for tetrahydrocannabinols in hemp products or hemp extracts."
Is Smokable Hemp Legal in North Carolina?
North Carolina legislators have made several moves to ban smokable hemp. In addition to the wording of Senate Bill 352, the state attempted to include a measure to prohibit smokable hemp in its most recent Farm Act, Senate Bill 315. Fortunately, the applicable text was stricken from the final bill.
That said, most CBD and hemp outlets choose to avoid potential legal problems and don't offer raw hemp flowers. However, North Carolina residents can still buy CBD flower and delta-8 hemp flower from online sources like Industrial Hemp Farms. We suggest that you print a copy of the Certificate of Analysis (COA) of any hemp flower you buy to avoid misunderstandings with law enforcement.
Status of Cannabis in North Carolina
You can still buy delta-8 in North Carolina, but regular high-THC cannabis, aka "marijuana," is still illegal in the state. However, many residents are expecting North Carolina to legalize recreational cannabis soon. In April 2021, state legislators introduced a bill that would do just that.
If passed, North Carolina's House Bill 617 will allow residents over 21 to consume and possess cannabis. The bill also permits adults to cultivate up to 12 plants for personal use and establishes an Office of Social Equity to aid the residents most adversely affected by the failed War on Drugs.
Where to Buy Delta-8 Online in North Carolina
As we've mentioned earlier, it's rare to find delta-8 hemp flower and some other delta-8 items in brick-and-mortar stores in North Carolina. Luckily, you can buy a wide range of delta-8 products online and have them shipped to your North Carolina residence. Industrial Hemp Farms offers an assortment of delta-8 products for consumers of all experience levels, including:
Delta-8 Gummies and Sweeties
Delta-8 Hemp Shatter
Delta-8 Hemp Pre-Rolls
Assorted Delta-8 Concentrates
Same-day shipping is available for any of our delta-8 and CBD products. We also offer bulk discounts and a competitive wholesale program. Contact us for details.