Diamond CBD Oil Review
With so much demand for CBD products, vendors who want to make a quick buck will do anything to take their slice of the profit. But while there are some brands out there that really do their part to ensure quality and purity to the highest degree, there are many others that are perfectly happy cutting corners and selling potentially dangerous product.
And based on reviews, Diamond CBD might be one of them. With countless warnings from CBD connoisseurs and former buyers, Diamond CBD is likely one of the brands that you should avoid at all costs if you're truly interested in achieving optimal health and wellness.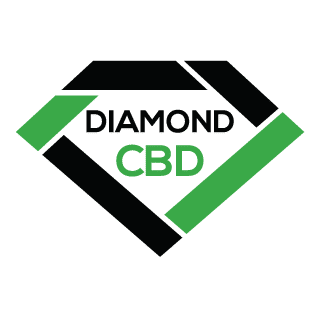 Diamond CBD Oil Review
Take the time to visit the Diamond CBD website, and you'll find that they actually look pretty legit. Their packaging and branding are all on point, but exude an air of head shop quality that might deter buyers who are more interested in buying premium, high-quality product.
But before you make any rash decisions based on packaging and website copy alone, it helps to read through a few reviews you'll find on Reddit. According to a number of buyers, the brand uses 'synthetic CBD' which might show up on a drug test as THC. Now, if you know your hemp terminology, then you already know why that should raise a ton of red flags.
As a non-psychoactive compound, CBD shouldn't be picked up by your average drug test. But lots of those who have tried Diamond CBD claim that the brand's blends can cause a positive, even if you're using isolates or broad spectrums.
Other than that, a lot of buyers have said that Diamond CBD's ingredients can actually be particularly harmful to a person's health, going as fair as claiming that their products can cause death.
Diamond CBD Product Line-Up
Diamond CBD sells a broad range of products that cater to buyers all of sorts of preferences. Their oils are particularly popular, coming in a number of strengths to accommodate users of varying threshold levels. They offer quite a lot of varieties of oil which tend to complicate the whole buyer process.
For starters, they have what they call Honey Tinctures which offer the lowest CBD content on the line-up, starting as low as 150mg. They're intended for use with tea, coffee, cereal, and other foods that you might want to enhance with a kick of honey and CBD to boot.
Their unflavored oils are the most popular choice, and tout a full spectrum formulation. Strengths range from 250mg to 3500mg. For more adventurous buyers, Diamond CBD carries full spectrum CBD with olive oil, hemp seed oil, and MCT oil just to give you something new.
Another item on their line-up that you might want to consider trying include their CBD honey which is also available in stick form for easy snacking. The edible CBD comes in a variety of flavors like blueberry, cherry, and orange, and make a great addition to snacks and desserts.
They've also got a host of other products, from skin care creams, to pain relief creams, bath salts, vape additives, bath bombs, gummy candies and more. But a fair warning — all of their products use the same synthetic CBD ingredient which has raised brows throughout the market. No one can really vouch for the safety of any of Diamond CBD's products, so you might want to tread lightly when making that purchase.
Diamond CBD Pricing and Coupon Codes
Despite all the bad publicity that Diamond CBD gets, they remain in operation for one major reason — their prices. Their oils are some of the cheapest you'll find, costing just $21 for their 250mg strength. Stronger blends are just as reasonably priced, with the 1500mg Diamond CBD oil selling for $77.
Aside from their industry low prices, Diamond CBD also employs a bunch of tricks to help buyers spend less on their purchases. For starters, they have a subscription offer that lets you get 60% off on your order if you decide to have the products delivered to your doorstep on a routine schedule.
They also offer a bunch of bundle deals that let you enjoy deeply discounted prices as opposed to buying the products one by one. And of course, there's the ever necessary mailing list that sends routine updates on sales and promotional offers straight to your email account so you don't have to hunt for a coupon code.
The Verdict on Diamond CBD
Sure their prices are crazy low, and sure some of their products might seem interesting to try. But is that really all there is to buying CBD? With numerous reports questioning the safety of their CBD, and many others claiming that Diamond CBD's products can cause you to fail a drug test, it's probably better to practice some extra caution when dealing with the brand.
At the end of the day, there's just not enough information about them to draw a safe conclusion. So don't let those prices drag you in and make sure you do your fair share of research before you make that choice.