Where to Buy Delta 8 in Detroit?
With a population of just over 670,000, Detroit is the largest city in the state of Michigan and the largest city on the US-Canada border. When it comes to the weather, let's just say we don't recommend living there if you don't like the cold. The city has an average of 44 days per year of temperatures below freezing!
Despite this, Detroit is still a thriving hub of activity and is actually an increasingly popular tourist destination, with an average of 19 million visitors per year. Thanks to this spike in tourism, the city has a healthy marijuana culture. One compound, in particular, delta 8, has risen in popularity in recent years. This is because it causes the same effects on the human body as its more well-known cousin, delta 9, but with less potency. 
Despite the lack of potency, Michigan still regulates the purchase and use of delta 8. Because of this, we do recommend doing a bit of research before buying and using any delta 8 products. We've gone ahead and done a bit of that research for you, so you don't have to worry about it. If you read on, you'll get an in-depth explanation of the laws surrounding the use of delta 8 in the state of Michigan, as well as some recommendations for where to buy delta 8 in Detroit.
Is Delta 8 Legal in Detroit?
Laws that govern marijuana use are pretty vague in many states; however, Michigan takes the cake when it comes to murky lawmaking. We've done our best to explain clearly whether or not you're able to purchase and use delta 8 products in Detroit.
Basically, here are the main things you need to know: 
Delta-8 is a cannabinoid derived from legal hemp and is therefore legal according to federal legislation.

Michigan hemp laws seem to legalize all natural hemp-derived products, but the state's Controlled Substances Act has conflicting laws concerning tetrahydrocannabinol isomers. Delta 8 may be legal depending on how it is produced.

To ensure that any delta 8 you purchase is legal, you have to ensure that it is made from legal hemp by a licensed grower.

You need to be at least 21 years old to purchase delta 8 products made from hemp. 
Michigan updated its hemp laws after the 2018 Farm Bill took effect to effectively legalize most hemp derivatives, like CBD. The new laws define hemp similarly to the way they are defined by federal law. By this definition, delta 8 appears to be legal in the state, provided it doesn't exceed the legal 0.3% limit of THC.
However, the state's Controlled Substances Act lists delta 9 and all of its optical isomers as a Controlled Substance, which seems to include delta 8. Under these conflicting laws, delta 8 appears to be legal when naturally derived from legal hemp material but not when produced via isomerization.
Because of these needlessly vague regulations, it's a good idea to make sure that when you buy delta 8 products in Detroit, you do it via a certified dispensary. This is the only way to be 100% positive that you're not breaking any laws. 
Where to Buy Delta 8 in Detroit
Despite the vague laws surrounding the use of hemp products, you're still able to purchase and use delta 8 from dispensaries around Detroit. Pleasingly, you've actually got a lot of options to choose from – so many, in fact, that it can be challenging to narrow it down. We've looked into it and found the best three dispensaries to help get you started. 
Corktown Collective
Located in Corktown (surprisingly), Corktown Collective specializes in flowers, wax, cartridges, edibles, and smoking accessories. Staff here pride themselves on being able to offer customers the very best service and specials.
Green Genie
Green Genie provides its customers with the finest CBD flowers, concentrates, topicals, and edibles. They rigorously screen their products to ensure that they only sell the highest quality hemp and CBD to suit your needs, offering something for everyone that walks through the front door.
Flavors Detroit
Flavor's Detroit bills themselves as the largest dispensary in Michigan. You will be sure to feel comfortable in their beautiful 10,000 square foot retail facility with an amazing modern twist. With a growing variety of products to choose from, you are sure to find one that suits your needs. 
Alternatives to Local Buying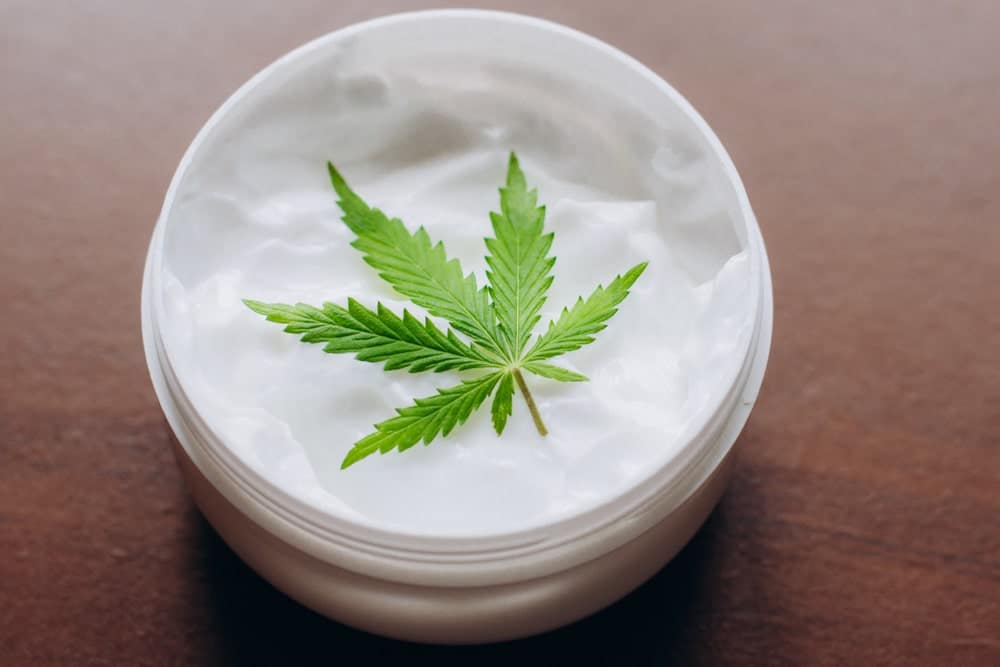 Because of the murky laws that govern the use of delta 8 products in Michigan, shopping at physical dispensaries might not be your best bet. If you're still looking for where to buy delta 8 in Detroit, why not try the internet?
Online shopping is safe, convenient, and easy. A lot of online sellers will offer either in-house or independent testing on their products. This will give you a comprehensive breakdown of everything that's in your delta 8, meaning you won't need to worry about it being unsafe or impure. 
Best of all, buying delta 8 online will actually mean you'll save money. Online dispensaries don't need to worry about heavy overhead costs like physical stores do, meaning they can sell their customers the same high-quality product for a reduced price. Are you still wondering where to buy delta 8 in Detroit? Check out the internet. 
If you're looking for a reliable online delta 8 distributor, Industrial Hemp Farms is one of the largest retail and wholesale suppliers of hemp flower and CBD products in the world. Stocking a wide range of hemp-derived products at unbeatable prices, Industrial Hemp Farms can help you find the correct delta 8 product for you.