Hippy Mood CBD Hemp Flower Vendor Review
Located in Levittown, Pennsylvania, Hippy Mood is a humble CBD hemp flower vendor that started out on eBay. Today, they've ceased operations on the marketplace to expand into their own e-commerce store where you'll find all of their products available for purchase.
They mainly focus on selling raw hemp flower, straight from their private farms, grown and cultivated to meet the highest of standards. As a hemp cultivator, Hippy Mood also accepts wholesalers who wish to buy their flowers for resale, or for raw materials for hemp-derived products.
Top Products from Hippy Mood
All of Hippy Mood's products are shipped in sealed food-grade foil packaging that keeps all scents and aromas packed and concentrated inside the parcel. So their excellent packaging prevents the smell of CBD from being detected without opening the sealed bag for discreet shipping. Needless to say, all of their cultivars boast impressively potent flavors and aromas, but Suver Haze tends to outdo the bunch.
Their Suver Haze strain is a fan-favorite, boasting a dynamic taste profile and fragrance that makes the entire experience a pleasurable ride from the first whiff to exhale. Sticky, sweet, and packed with the fragrance of berries and fruit, their Suver Haze strain is almost always sold out. Some close competitors for best cultivar in the Hippy Mood line-up also include Trump 1, Elektra, and Special Sauce which are also typically out of stock.
What People are Saying
So, what is it about Hippy Mood that buyers love? If you're a veteran in the CBD hemp flower market, you probably know how impossible it is to find a strain that truly encapsulates the effects and flavors that the cultivar is said to demonstrate. And that's why Hippy Mood has become so popular. Their expertly cultivated hemp flowers are grown in the best of conditions, getting as much sunlight as possible to enhance flavors and fragrances. Their products use only the top branches of the hemp plant for maximum sun exposure and maximum results.
Aside from that, their fair prices also ring well with buyers. Discreet shipping and intuitive packaging with all of the pertinent strain information slapped across the front are other small details that make Hippy Mood a sure winner among its patrons.
Hippy Mood Discounts and Coupons
Hippy Mood offers you the opportunity to snag great deals and discounts by signing up for their mailing list. By punching in your email address, you put yourself at the receiving end of routine email updates on the latest drops, clearance sales, and promotional offers to help you spend less on your next purchase.
Aside from that, Hippy Mood also offers their products at discounted prices for wholesalers. Keep in mind that they do require that you submit a form to enroll as a wholesaler, and the company will have to determine whether you're fit for the role. But once you're given the go signal, you can purchase their products in bulk at deeply discounted prices.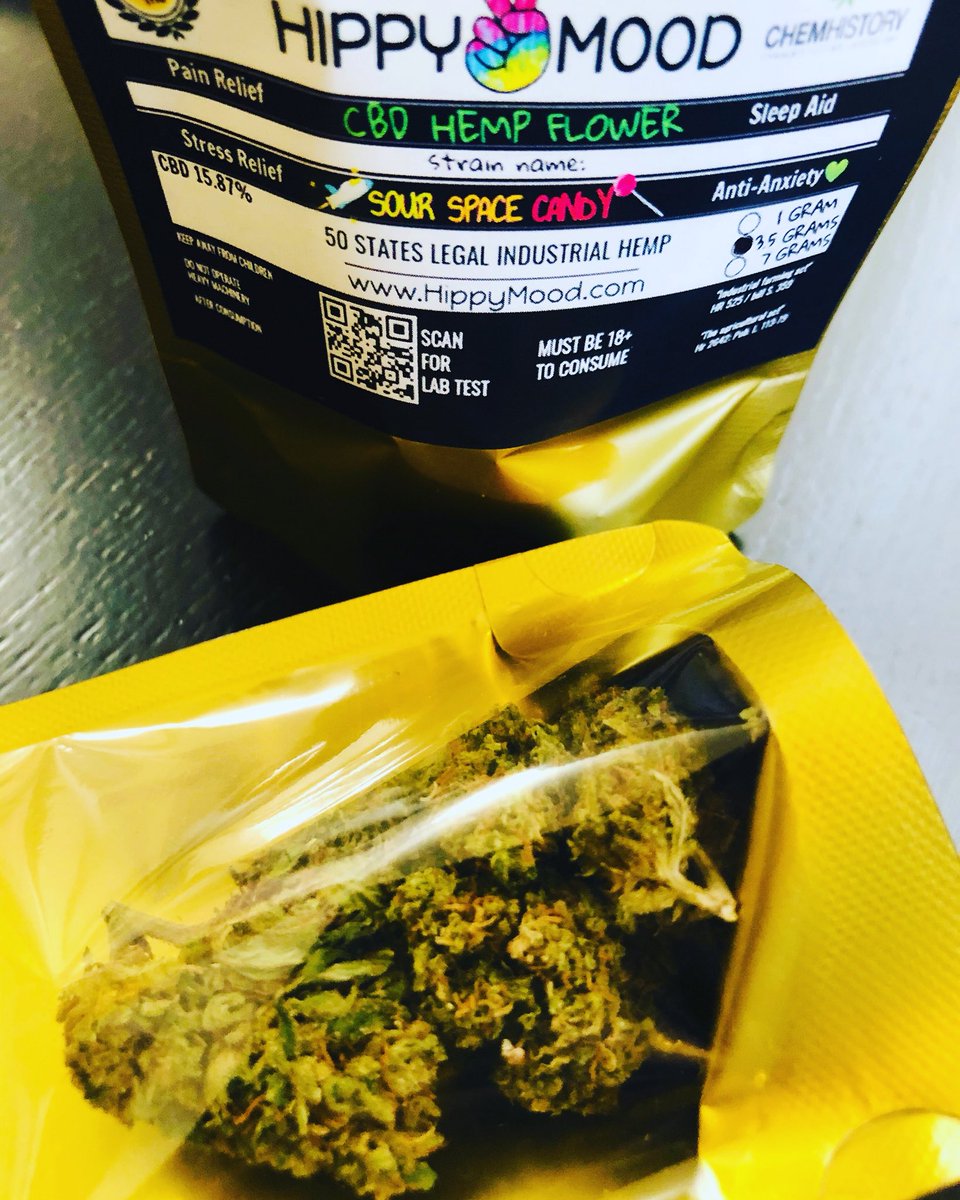 Hippy Mood Legal Compliance
Grown on their very own far, the products from Hippy Mood are expertly cultivated for premium quality. All harvests are sent to a third party lab testing facility where they're scrutinized for CBD and THC levels. Only batches that meet the company's standards are passed on to packaging and sale to ensure consistency of quality across time. With THC levels falling below 0.3%, Hippy Mood promises that all of its products are compliant with all stipulations in the 2014 Farm Act, thus making them legal for sale and use across all 50 states.